Micro Vibrator Motor Manufacturer
Risun Expanse Corp.
ensures all of our
micro vibrator motor
,
brushless micro vibration motor
are affordable and priced competitively with other similar products on the market. We promise that our service is second to none! Every person who purchases a product from
Risun Expanse Corp.
will have access to our service department when it is needed. In addition, we specialize in servicing the
micro vibrator motor
needs of businesses locally and across the country. Our quality controllers perform a variety of quality processes in the entire production process in order to ascertain that only high-quality products are delivered at clients'end.
RVN1004
Brushless Vibration Motor
Risun is a professional manufacturer having capabilities of micro vibration motors design and pass production with the state of the art in production technology.
As a professional micro motors and vibration motors supplier, we can also offer tailor-made service. OEM / ODM partners for cooperation are earnest welcome.
Micro Vibration Motor with stable vibration and low EMI.
Micro Vibration Motor with low power and low wear
Brushless commutation and extra long service life (10 times longer than the brush-type counterpart in the On-Off life test)
Application :
Micro Vibration Motor is suitable for vibratory cooling module, Mobile Phone, massaging Goggles and Bluetooth Earphone use.
Size :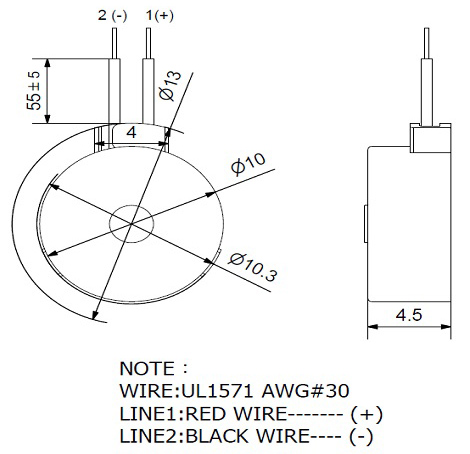 Dimensions and Specifications are subject to change without notice, please refer to the actual product.
Specification :
Model Number
RVN1004
Product Name
Brushless Vibration Motor
Rated Voltage (VDC)
3.0
Operating Voltage (VDC)
2.8 ~ 3.3
Rated Current (mA)
70 (max:85)
Rotation Speed (RPM)
11,000 ~ 13,000
Vibration Intensity (m/s2)
3.5~ 5.3 MAX.
Load Mass (g)
25 ~ 100
Insulation Resistance
10MEGA. Ω Min. at 500VDC
(between housing and (+) terminal)
Dielectric Strength
5mA Max. at 500VAC、60Hz、One Minute
(between housing and (+) terminal)
Weight (g)
1.12
Compliance
CE, RoHS
IP Rating
IP58
Specifications subject to changes without notice.
Operating Temperature:-20℃ ~ +70℃
P-Q Curve :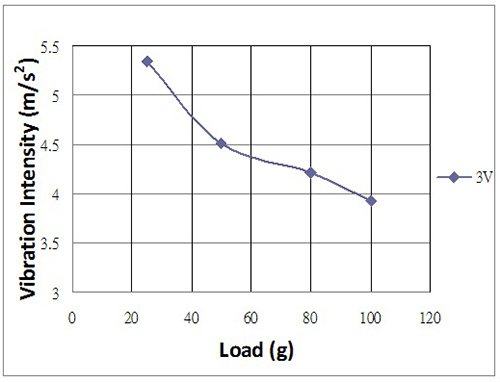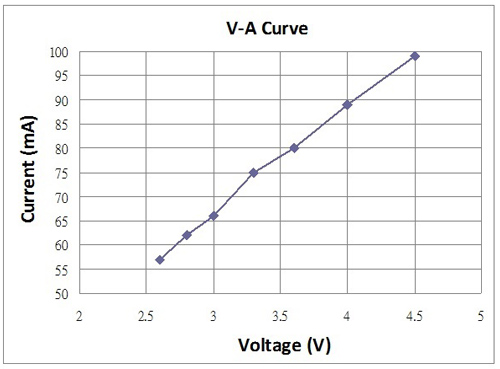 Risun Expanse Corp.
is an acknowledged leader in the manufacture of
micro vibrator motor
,
brushless micro vibration motor
, with distribution across the globe. We guarantee the quality of our products, since we deal only with authorized and reliable
micro vibrator motor
manufactures, and we have a team of quality analysts who are highly qualified and experienced. If you have any questions about our
brushless micro vibration motor
, or to place an order, please call our sales department and speak with any one of our professional representatives for further information.